This is the last rehearsal before the gig at Trent Bridge. We'll have tickets to give out to those who are attending. If you're planning to sing at the gig and are unable to attend choir you'll need to arrange for someone to collect your ticket for you. Any left over tickets will be name in a hat for people to invite guests. Anyone then who needs to buy a ticket for friends and family will be able to do so through the Trent Bridge ticketing system and we can tell you roughly where we will be sitting so they can be with us. Please do not turn up to sing on the day without your ticket.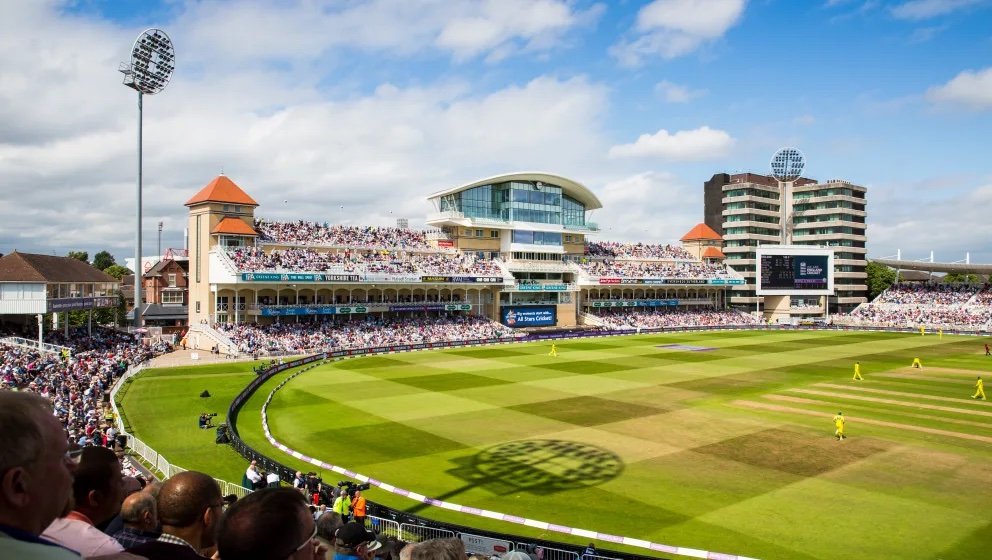 We'll be wearing our choir T shirts – I'm going to say any sort of bottoms you like for this informal gig. If you don't have a choir T shirt, please wear something black.
We'll be singing Human, Goodbye Yellow Brick Road and Sweet Caroline. We are singing around 1.30pm but you're welcome to come for the ladies T20 in the morning and stay for the mens in the afternoon.
Rehearsal.
We'll warm up as ever.
I'd like to get started with 'Sweet Caroline' – there's just a little bit of harmony going on for the reds so let's keep it simple. I'm hoping the crowd join in! (I'm hoping to recruit some men….. as usual)
Let's have a run through of 'Human' and see where we need to do a bit of tightening up.
Let's have a blast through 'Goodbye Yellow Brick Road' because this one is always a winner!
Little break so you can catch up with your singers……
I'd like to run through the harmonies and re-teach a little of 'Read my Mind'
And a little bit of 'With or Without You'
Let's go back over 'Spectrum' which we started last week. The audio harmony files are now on the website if you'd like to catch up or recap. It's quite repetitive so once you've nailed the first chorus, you're there!
I'd like to start the chorus harmonies for 'Only Yesterday'.
Let's go again with 'Vienna' – we need to get on top of this!
And we'll end with a rousing rendition of 'Sweet Disposition'