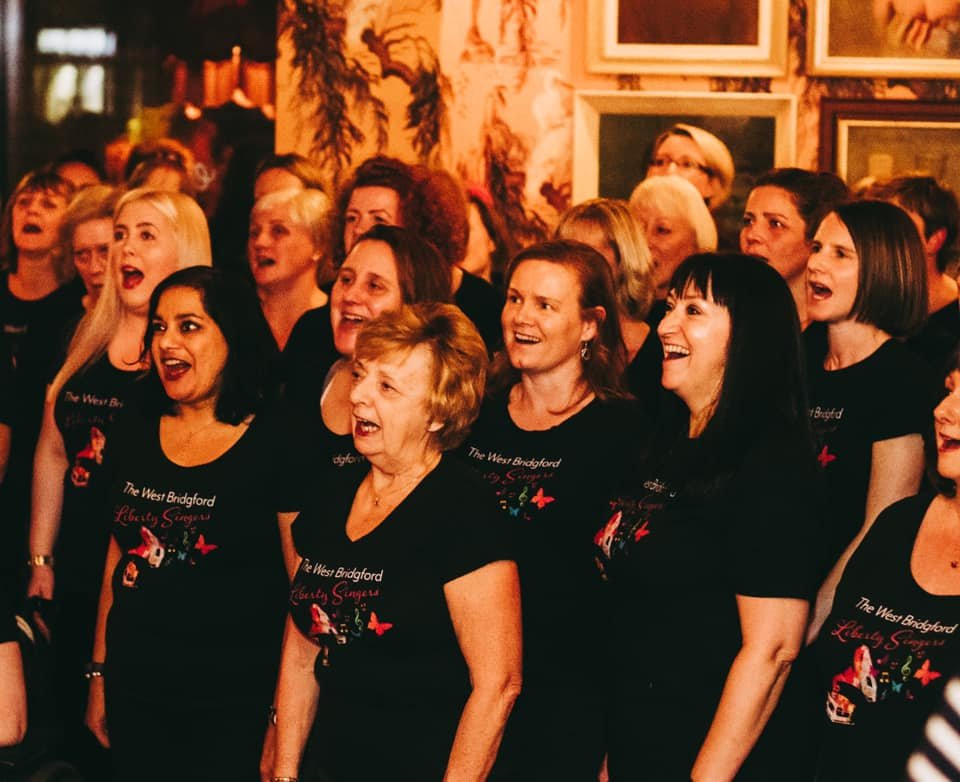 Another fab rehearsal – thank you so much! Here's what we got up to…..
Warm up – we did a bit of London eye humming round and round…. and followed the pitch from the direction. Then we 'hummed' 'oohed' and 'aaahheeed' our way through 'Chasing Cars'. We've done this before and it sounded just as lovely x
Together in Electric Dreams – good start. Reds, please keep it short and sweet. Remember how we pronounce 'Ay' surprise (not 'a' surprise) I really want to get this ready without words as this will bring it into time better. It just needs an injection of energy.
You to me are everything – sounding brilliant really! Let's keep the energy up by creating good articulation.
Human – we spent a long time today going back over the parts and I'm aware we are still missing some bits. Next time I will start from the BACK of the piece so that we can nail this part. The rest of it is sounding amazing! Can't wait to get it finished.
Chocolate – the was really brilliant. I'm delighted we got this far tonight. Thank you xxxx We will add the instrumental section next time and it will be ready to perform!!! Watch out Portello!
Creep – how lovely was this? We ran through the harmony parts and it sounded lovely. Thank you to the new singers who kept up beautifully.
Africa – a quick sing through…… we will be making a start on this next time xx
Thank you as ever to my team Janet Merryweather Lucie Gregory Rachel Finch and Christine Ann Watson who stayed back to help me get stuff to my car as ever x
We are back it 2 weeks!!!! enjoy the break as we have 2 rehearsals and a gig in the following three weeks xxx
00 – Chasing Cars humming warm up
5.00 – Together in Electric Dreams
9.43 – Chair moving!
14.00 – You to me are everything
19.20 – Human (teaching)
35.00 – Human (performance – listen to those ssssss!!!)
00 – Chocolate – full teach from scratch.
12.50 – chocolate run through
18.30 – Creep (teaching)
31.00 – Creep (performance)
37.30 – Africa (run through)
43.00 Sweet Disposition (showing off)