It's a big deal to record yourself singing. Anyone who's worked with me 1:1 will know that the value of hearing and listening to yourself is massive and I record regularly just as a rough guide.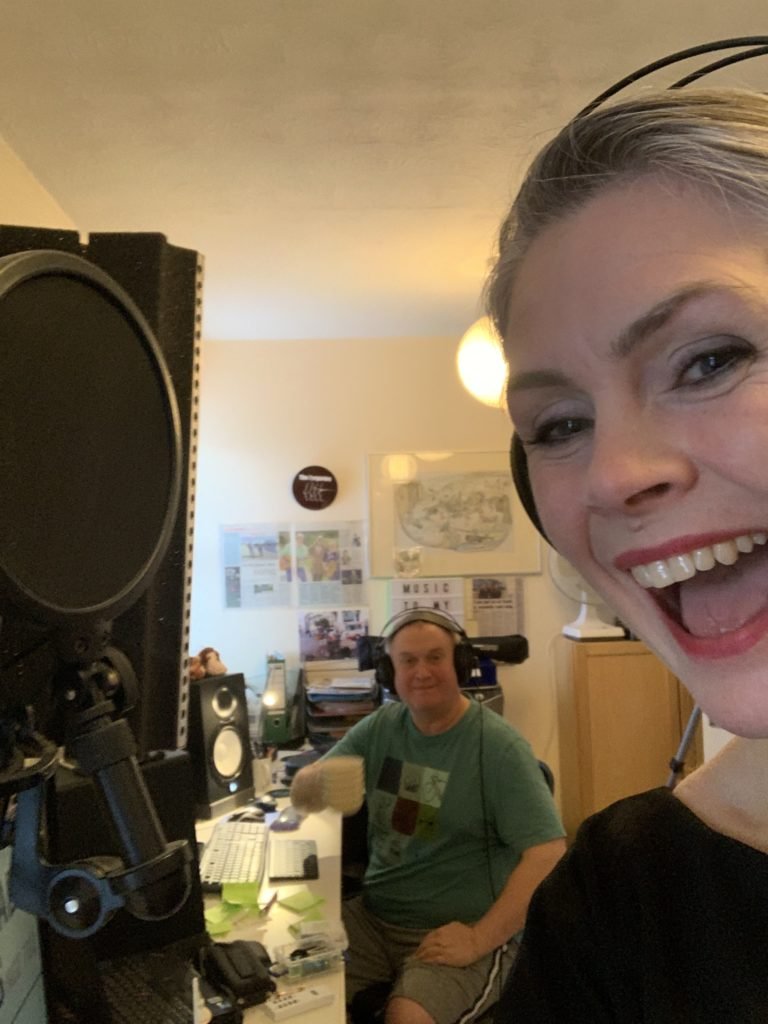 I've been hearing myself sing for ages now but always in my role as teacher. Richard has introduced me to the idea of singing for my own 'performances' and recording them. Usually these recordings are just for me and him – I sometimes make my family listen – but it's largely for my own professional development. I'm going to be very brave and for a very good reason!
This is a recording that Rich and I created last week. Rich has recorded all of the guitar, bass and percussion parts (he's a clever guy!) and I have recorded layers of singing over the top. It's an old Cure song which was a B side from the 'Just Like heaven' single called 'Snow in Summer'. It's truly lovely (well, the original certainly is) and this is our take on it.
Ringstead Studios is in Rich's home. It's friendly and relaxing which is why I feel able to sing there. He's great at guiding me and often picks songs for me as he really knows his stuff.
He is offering recording sessions to other singers now – so look out for him on the 16th where he'll have flyers available. Are you ready or the next level? Would you like to hear what you sound like through a proper professional set up? If you think someone could get you a session for Christmas, pick one up and gently leave it on the kitchen table as a hint! Come and say Hi to him next rehearsal or at the Portello gig ……