Thanks for your lovely singing voices last night! Here's what we got up to….
We attempted to finish 'King' which is so nearly there!!! Well done everyone. We worked on the section after the second chorus which starts "I had to break myself to carry on" etc. It's really gentle and lovely at this point. We may have discussed Sting Rays again…
'Dear Darlin' we are having a Vienna moment with the choral section. If you can make time to listen to it before the next session, I can promise you that the difference will be incredible. I'll go over it again if necessary.
We had a break and talked about the coach trip, filling forms in and the BeVox concert. And then it was time for Christmas!
'Away in a Manger' was a great start. Union for the first verse, then in the second verse there a low harmony and in the final verse a low harmony and a high one so it builds in intensity as well as volume.
'Underneath the tree' with added kario-graphy was also a good start. That red section is horribly high. If you're a red and want to go for the tune on this one, please do!
We made a very, very good start on 'Carol of the Bells' – I was really impressed with the sound we got. It's at 49 minutes on the part 2 recording if you fancy a sneaky listen.
We finished by popular request with 'O Holy Night' – some little bits of polishing to do on that!
All of the harmonies for these songs are on the shared drive which you can access from the Singer Resources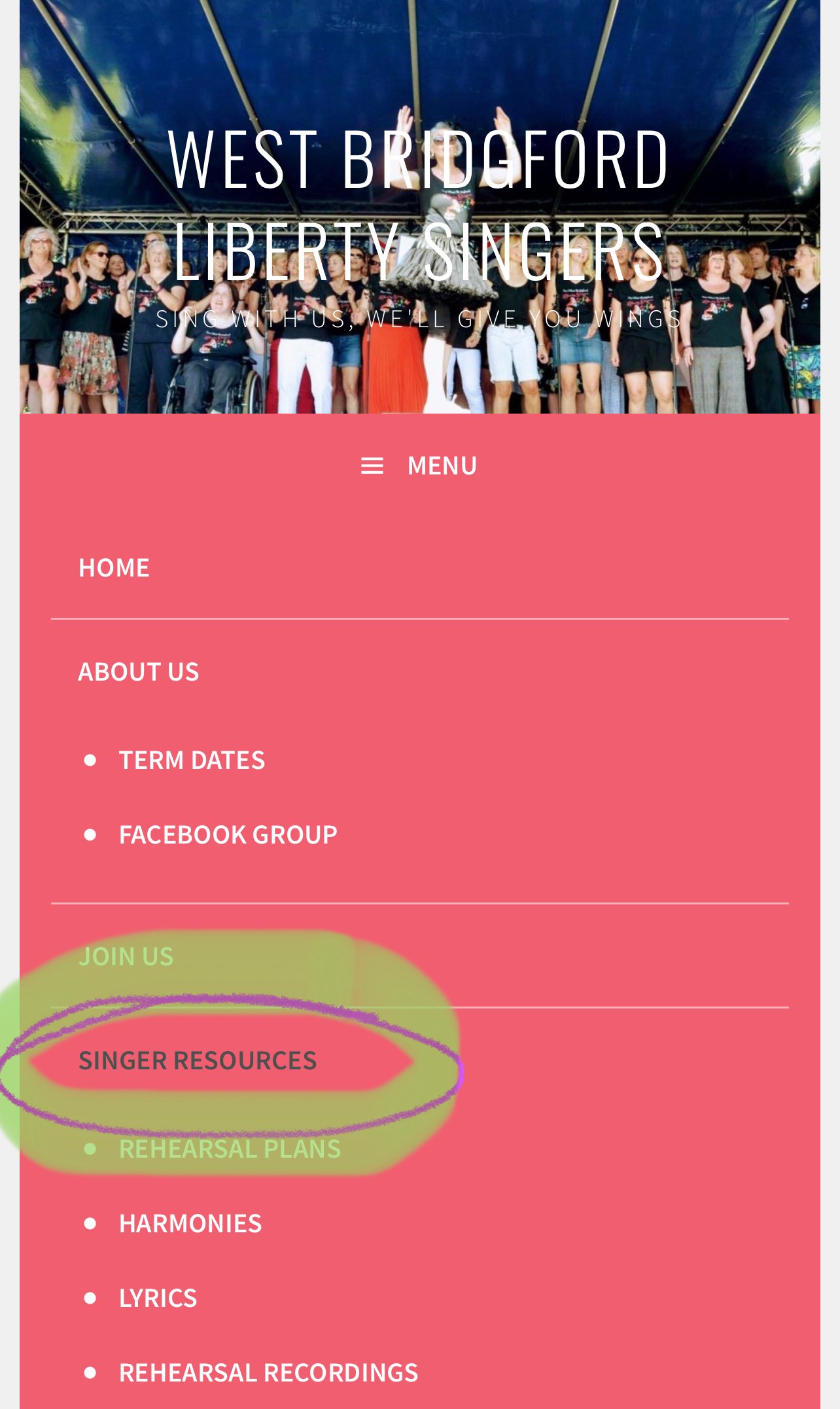 It's half term now and so we won't see each other again in person until Monday 7th November. Please have a listen to the Christmas repertoire!!!