A lovely, lovely session last night!
We started with a new warm up called 'peace and love, strength and hope' which simply has those words repeated and harmonised and added to. (5 mins in to Part 1)
'Human' we had another go at harmonies and that marvellous sound we make with what I call the choral section ahhhhh. Remember we are making the same shape as the ceiling in Lutterell Hall! We worked a little bit on the articulation and making everything clear.
'Viva La Vida' was our blast from the past. Hurray! Still as good as it ever was!
'Don't Shut Me Down' Lovely duetting from Christine and Sophy! Then a solos from Vicky and Wendy. Well done all of you xxx I'm getting picky with this song and I make no apologies for it. Every time we are unsure, we hold notes for too long and the sound becomes muddy. We did a lot of articulation work last night as well as recapping some of the harmonies. Remember, these are available on the website. Greens and blues, yours are the tricky ones….. (sorry)
'Take Me Home Country Roads' was another triumph – I can imagine this as the last song at Portello Lounge! (gig coming on 25th July – more details to follow)
'Uptown Girl' I'm not sure what to say……. it's not going very well….. it's at the bottom of the poll…. watch out Nightingales, I might ditch it for next week…..
'Sweet Caroline' was a rousing rendition and we ended with 'Goodbye Yellow Brick Road' to show off to our new singers. And it really ended us on a high note. Brilliant work.
You worked really hard – thank you for your patience and very, very well done.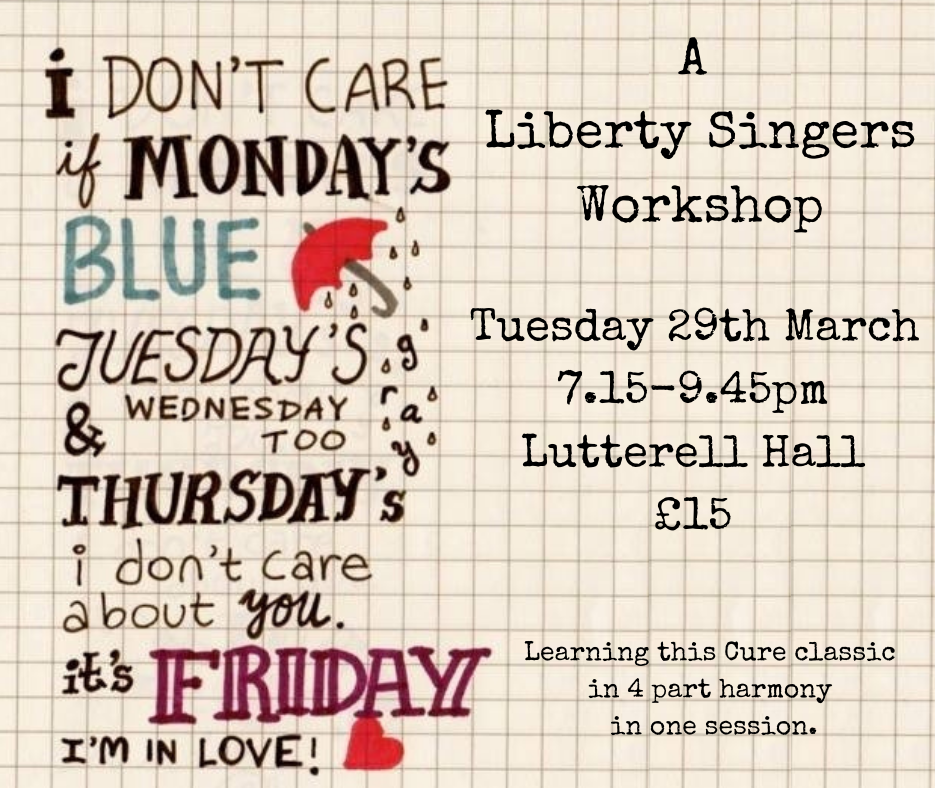 We still have a handful of spaces for this workshop in 2 weeks time……
You can register here