This session will not be zoomed at the same time. An audio recording of the session will be posted on Tuesday 14th.
Ooohhhh here we go!!!
We'll start with a warm up….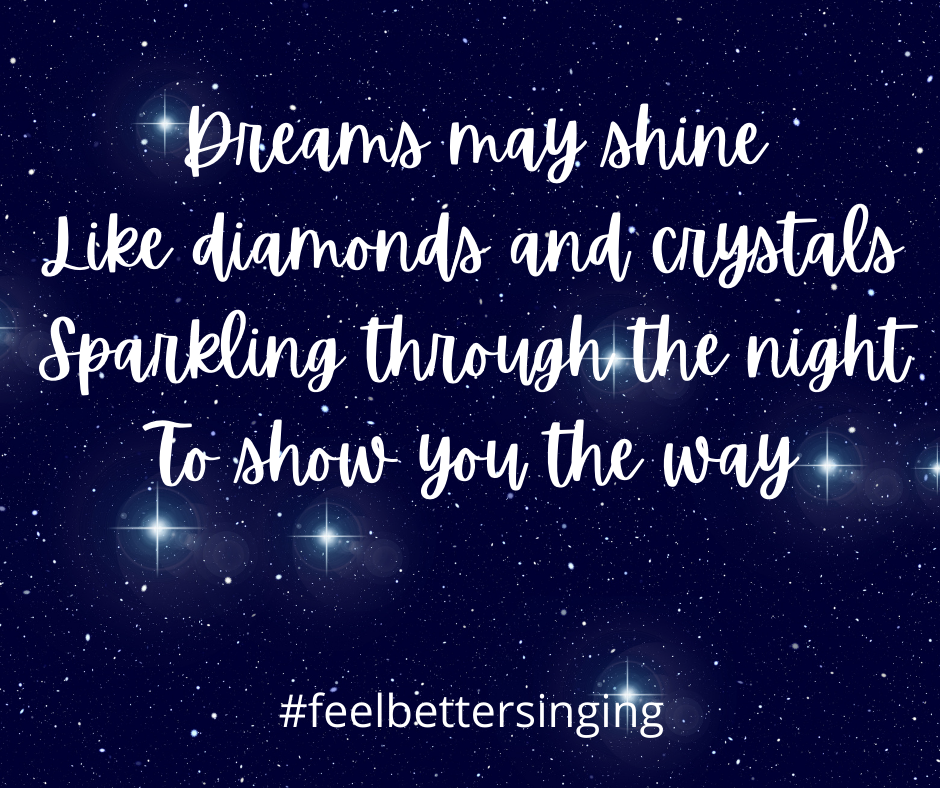 The I'd like to sing 'All Together Now' by the Farm – we won't do any 'work' on this, just sing it through – it's new for everyone including me!
Let's go back in time and sing 'Viva La Vida'
Now starts the serious work! Most of you didn't learn online and so I'm going to take my time with you and go through the material slightly slower than with the other group. We'll start with Goodbye Yellow Brick Road. I'd like a listen through of the lockdown recording so that we can really hear the parts. It's the chorus which has the most going on so we'll learn our harmonies from there. We might amalgamate the green and blue depending on how many voices we have because I'd like the guys to be the purple part. If there's time, I'd like to make a start on the second verse which has the low harmony.
Chasing Cars – a classic! We'll just have a sing through. Most of you might well remember your harmony parts!
The Best Day Of My Life – again, this is new for all of us…. let's just have a little sing through – there's a bit of call and response going on…
Little Respect – I just think this is joyful!! Let's give it a go and again, if you can remember your parts then great and if you've got no idea… it doesn't matter for tonight!
I'd like to make a start with you on 'Read my mind'….. there are harmonies for this on the website but I'll go through it with you. We'll start from the back of the song 'Slipping in my faith' and see how we get on.
Let's finish with Mr Brightside
And our absolute favourite – Sweet Disposition