Here's the audio from the evening…
It was sooo lovely to be back! Seeing so many familiar faces as well as a couple of new ones! Special treat as Jackie Shears snuck in Alison Pittard who is my fellow colleague from the ICU Liberty SIngers who popped in to join us all the way from Leeds. How lovely was that?! (armed with a truly lovely bunch of flowers too!)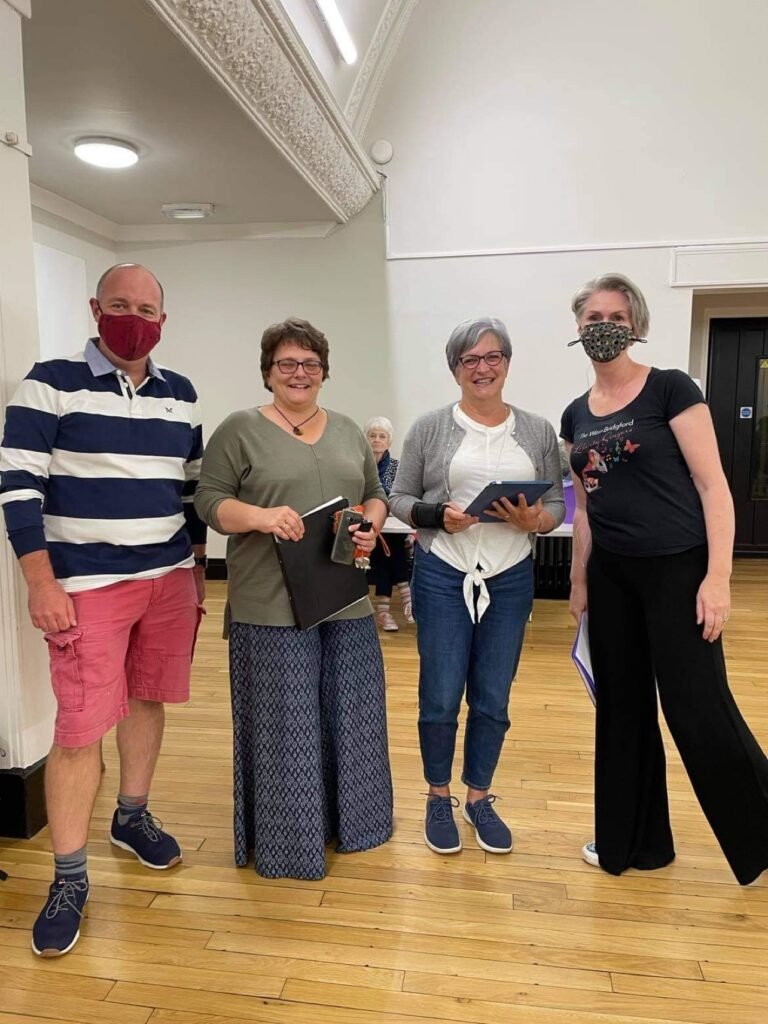 Heres what we got up to….
We started with 'All Together Now' as a song to simply bring us together.
'Viva La Vida' was the first song we ever sang as a choir 4 years ago so this was a quick win! Lovely red harmonies – well done ladies.
'Goodbye Yellow Brick Road' – we spent some time working on this one. We worked on the Chorus which is in 6 parts. The audio files are on the Facebook group and on the website if you fancied listening again – there is also a set of conducting videos which can be found in the guide section. Or here:
'Chasing Cars' sounded really lovely. We were back to our original version on this one.
'The best day of my life' was a new song – there's loads that can be done with this – if it scores highly on the poll, I'll arrange it properly for you xxx
'A Little Respect' impossible not to be happy singing this one!!! Well done to everyone who remembered their parts.
'Mr Brightside' was another corker but I think we'll need to go through the harmony parts again. I may or may not have made a few changes along the way……
'Vienna'. Well. What can I say? We just worked on the harmonies and they were AMAZING!!! This is going be massive……..
And we finished with 'Sweet Disposition' – I will go over the parts for this one for the handful of new people and all the people who have forgotten their parts!
Thanks to the Dream Team Vicky, my Dad and as a special guest appearance, my Mum!
Thank you all for coming, for negotiating the QR codes and embracing our choir once again.