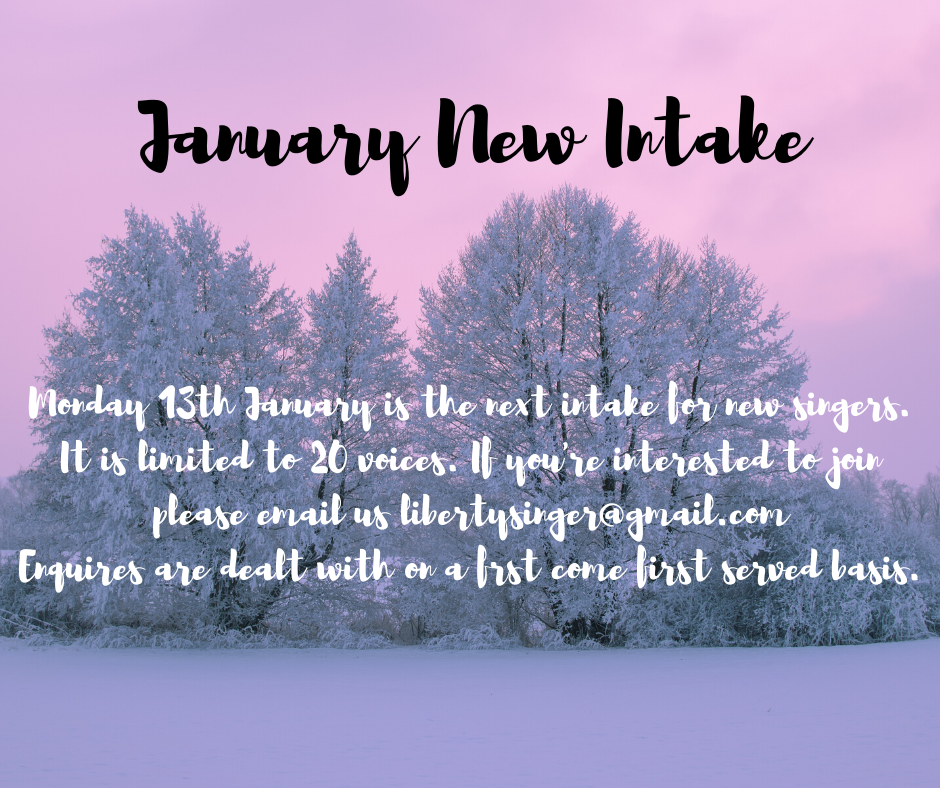 Rehearsals continue at Lutterell Hall. Doors open at 7.15pm and we sing 7.30pm until 9.30pm. It's £5 and bring your own mug for the tea break! Parking is limited in Lutterell Hall car park but on street parking is available. Please check street restrictions.
January 13th & 27th
February 10th & 24th
March 2nd, 16th and 23rd.