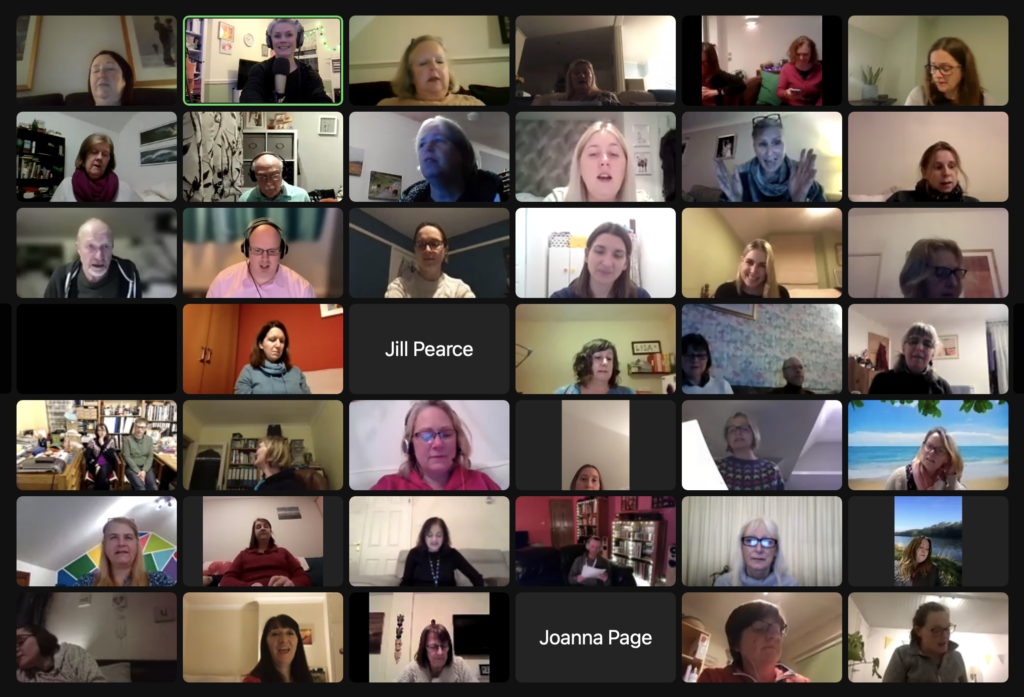 Thanks to everyone who came along to sing tonight! We had around 60 with people coming and going which was absolutely brilliant.
We sang through the old songs to our own various recordings, had a tea breakout and then made a start learning 'Don't Shut me Down' – I'll be going through this again next time.
Here's what you enjoyed…..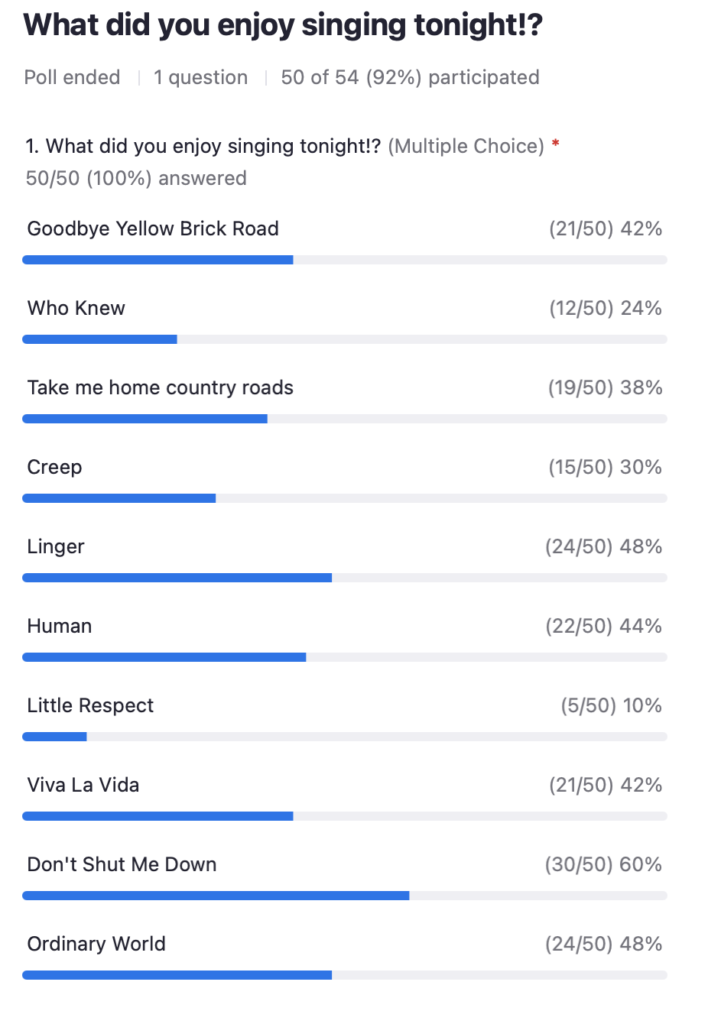 See you next week on zoom again. Everyone can attend xxxx